Don't Panic! – Results Day Edition
Don't Panic! – Results Day Edition

There's always them results day nerves. However, there is simply know need to panic. So, what happens if you don't get the grades, Simply another paths opens for you. The 3 top paths that open are:
Clearing
Apprenticeship
Full Time Job
This blog will highlight how to get going down each of the paths and reduce those nerves or frights.
1.Clearing
If you don't get the grades,
Don't worry! You are not alone!
Many people around the country might not get the grades they were hoping for but, that's not the end of your dreams. You can go through clearing.
Clearing is a part of the UCAS university application process. It is a way for universities to fill any spaces they have left for the new academic year. It gives applicants who do not hold an offer another chance of finding a university place.
https://www.thestudentroom.co.uk/university/apply/clearing/introduction-to-clearing
2. Check clearing on the UCAS website.
As soon as results day hits university's will know how many places they have left on each course. This means that although you might not have got into the university you were hoping for, you might still be able to do a course similar at another. This means university is still very much an option. So, If you go onto the Clearing website on the UCAS site (Link Below),
https://www.ucas.com/clearing2017
Login into your UCAS tracking account and then,
3. Search for courses
That are similar to the ones you have applied for and see what university's around the country still have places, and are willing to take you. Have a good search through and make sure you have found one that you are definitely happy with. Next,
4. Call the University
UCAS should supply you with each university's number's so, give them a call and enquire about the course you have found on clearing. Don't get stressed or worried, they will have many people on hand to help you through the process of accepting and confirming a place. Be prepared! Before you ring. Get your,
5. Personal ID number and clearing number
The university will ask you for it so that they can access your records and confirm it's you they are speaking to. This will also make the acceptance process quicker too.
6. Don't forget they might ask you questions about why you want to study there.
And that's okay. You have answered these questions before. Take a breathe and answer honestly. You'll get there.
7. Don't forget to ask them questions too.
Although this might be an unexpected process don't forget it's your decision at the end of the day. Ask them questions and make sure this is exactly what you want. Drive your future!
8. Once they give you a verbal offer – Add the university to you account on the track system through clearing.
This is when your ID and Clearing Number speeds up the process.
Clearing number- Login into the UCAS tracker you will see your clearing number underneath the  'My Status Section'. Then all you can do is sit back, relax and await acceptance from one of the new university's you have chosen.
And whatever happens enjoy, engage and have fun on your unexpected university adventure.
_________________
2.Apprenticeships
Okay, so you might not have got into uni but that's no problem. There are plenty of other routes and paths to help you down the road to achieving your dream career. For example, An apprenticeships now-a-days allows you to apply for almost 270 types of apprenticeships in a number of exciting new careers.
One thing that benefits apprenticeships greatly is it's ability to earn and learn. You can develop your skills in your chosen area and get qualifications or additional training to enhance you in your life. You'll work along side experienced members of staff and learn on the job. It's a very hands on approach which helps a lot of people develop.
Doing an apprenticeship can increase your chances of pay for your chosen job. Often, A company will seek young people to start apprenticeships train them up and then offer them a full time job. Even if you want to then develop this further an apprenticeship can often open doors to higher education once you've been supplied with the training and qualifications on the job.
Follow social media sites like ApprenticeshipsGuide and they post vaccines and keep applying. The requirements are less strict that the ones for a university because they do not expect you to have a full knowledge or understanding of something. They are expecting to train and develop you as a person on the job. However, some key traits to already process are:
To be committed and dedicated to the job. After all they don't have to train you.
Being able to show a full understanding of the career and job at hand. Showing your determine to work.
To show that your aware of your duties to the company who hired you.
Prepared for further study out of work hours to increase your chances of developing in the field.
Having the skills to work as a team or solo. As an apprenticeships often require both of these to be carried out at some point.
Able to use your own initiative. As you are on the job you might not always be able to ask an experienced member of staff a question until after the job is carried out. So, it's important to have a strong initiative but don't forget to ask the questions later. 'Forever learning'.
Be nice!
_____________________
3.Full Time Job
If none of the other options are interesting you then there is always full time employment. This may not sound that exciting but it's the start of something new.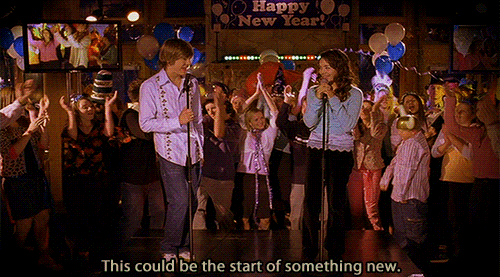 Plus you get paid! No debt for you. Much like the apprenticeships as well you will learn and develop skills that will be useful to you. With a job say in retail. You can work up the ranks throughout your career and therefore, could end up in a very high place within the company. Not all achievements end in a photograph of you with a scroll or certificate in your hand. You know you've achieved when you see a picture of yourself 5+ years down the line with a huge smile on your face. And in any instance that's how you know you've made the right choice.
So, whatever happens know that there is a next step, have fun and enjoy the future ahead of you.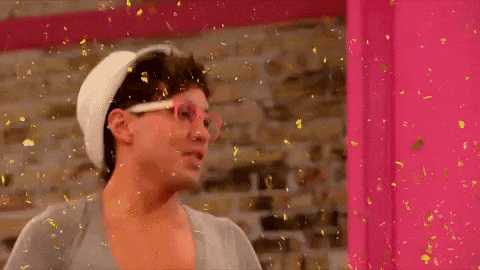 Until next time…
Tea Break Squad 
De Montfort University's blogging society.