Is it too soon to be Christmassy?
So, as I'm sure you're all aware it is November. That means we still have two months till Christmas, most people frown upon getting excited about Christmas before December but why should our festivities be confined to just one month?
This post is to let you all know that it is ok to declare your Christmas joy from this day forward! Don't let people diminish your festive spirit, we only get this once a year. If we wait until December to get excited then we are only going to get twenty-five days and quite frankly that is simply not enough and let's face it, not cost effective. We're students and our loans aren't really for buying Christmas decorations, but hey, sh*t happens. So, in order to get into the spirit of christmas I have seen a few snazzy decorations you may want to invest in.
1.
These pom-pom lights don't just have to be for Christmas, they could be used to jazz up your accommodation all year around.
£15 Paperchase.
2.
This is delightfully weird tree decoration perfect for your tree. Also suitable for vegans.
£7 Paperchase.
3.
This Mistletoe decoration is there to help all the single people out there.
£6.99 H&M
4.
And finally, I know this jumper isn't a decoration but… I want it. Tree rex. Honestly what genius came up with this.
£17.99 H&M
I've only found four items to show because if I keep looking I'm going to end up buying something else and that would not be wise. On second thought those items were not as exciting as I first thought but they're still pretty cute in my opinion and regardless of that I hope you are now suitably excited about decorating your place. I would also recommend sticking some Christmas music on to really irritate any Grinches you may be living with.
The Christmas TV adverts are out already, mince pies are on sale, Christmassy stuff in general is out in all the shops, what more evidence do we need! Christmas is here people, wake up!
Hope you enjoyed the post, get festive!
… and if you've read this and think November is outrageously early to celebrate Christmas then sorry but boo you, cheer up it's nearly Christmas.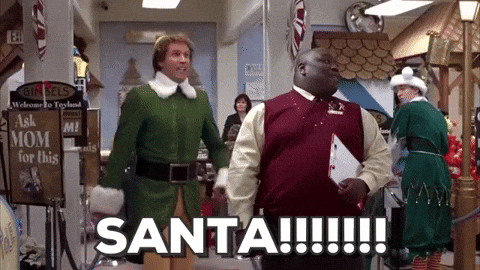 Until Next time…
Kaitlyn
Tea Break, De Montfort's blogging society 
All images belong to https://www.paperchase.co.uk and http://www2.hm.com/en_gb/index.html
Image in the feature photo belongs to http://www.rotary-mapperleyarnold.org.uk/heywood/items-similar-to-christmas-decorations-clip-art-png-for-commercial-and-nmannf-clipart/